Barinas
2.050 g
Amedei Festive Collection: Perhaps the one you've never tried before: the rarest and most prized cocoa in the world, made according to the Tuscan tradition. This festive collection celebrates the new routes of cocoa selected from plantations to Tuscany: an invitation to the most intense journey through the discovery of the senses.

Elegant packaging of Amedei products.
Regular price

Sale price

€210,00
ingredients

To consult the list of ingredients of individual products Click here.
nutritional information

To consult Nutritional Values of individual products Click here.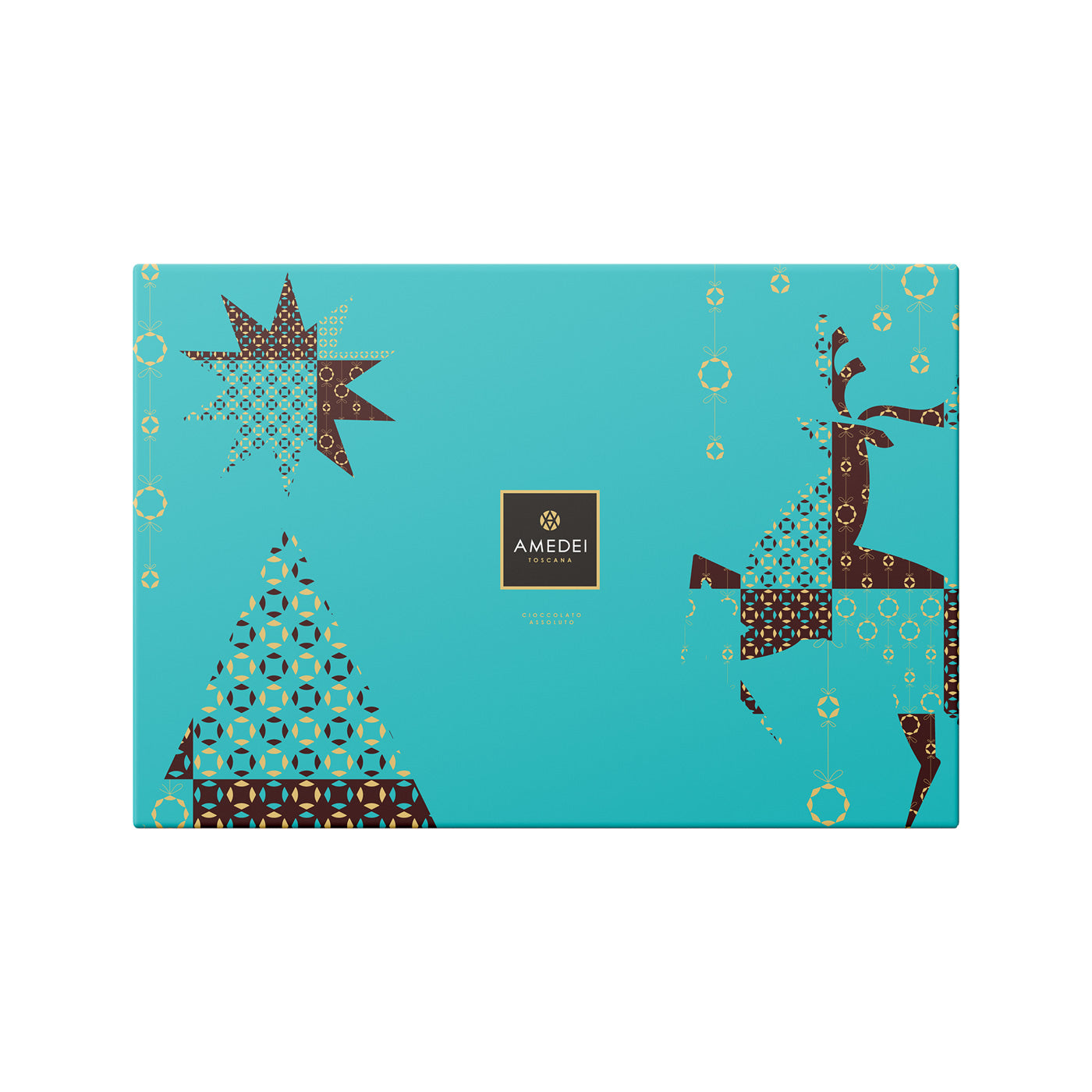 more information
The Box includes:

1 Crema Nocciola 200g
1 Crema Nocciola Black 200g
1 Prendimé fondente e nocciole 500g
12 praline di Cioccolato fondente
24 praline di Cioccolato bianco
6 praline di Cioccolato al latte
1 confezione da 16 praline assortite 165g
1 Tavoletta Porcelana 50g – Cioccolato fondente extra 70%
1 Tavoletta Nove 50g – Cioccolato fondente extra 75%
1 Tavoletta Blanco de Criollo 50g – Cioccolato fondente extra 70%
1 Tavoletta Acero 95 50g – Cioccolato fondente extra 95%
1 Tavoletta Chuao 50g – Cioccolato fondente extra 70%
1 Madagascar 50g – Cioccolato fondente extra 72%
1 Tavoletta Ecuador 50g – Cioccolato fondente extra 77%
1 Tavoletta Venezuela 50g – Cioccolato fondente extra 92%
1 Tavoletta Toscano Frutti Gialli 50g – Cioccolato fondente extra 63% con pesche e albicocche
1 Tavoletta Toscano Frutti Rossi 50g – Cioccolato fondente extra 70% con fragole, ciliegie e lamponi